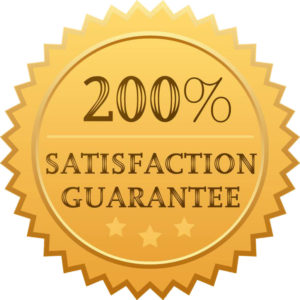 200% Satisfaction Guarantee!
Simply attend the walk-through portion of the inspection, and if you are not completely satisfied at the end of the inspection, not only will we refund/waive our inspection fee (100%), we will also pay for another certified inspector of your choice (100%)... We are so confident in what we do that we are willing to back it up... 200%.
Our Certified Professional Home Inspectors have worked on, managed construction/remodel projects for, and inspected homes built in every decade since the early-1800s. We've seen most things before, but people are so very "creative" that it's impossible to say "we've seen it all before".
Learn More
For your convenience, contact us to schedule your Home, Radon & Pest inspections. Call 319-899-7538, email [email protected], or use the "schedule now" page on this site!
Our Service Area
Eastern & Central Iowa: Our service area is within about an hour of: Cedar Rapids, Iowa City, Des Moines, Grinnell, & Pella.
These are some of the other cities we serve: Cedar Rapids, Iowa City, Kalona, Washington, Williamsburg, Coralville, North Liberty, Mt Vernon, Marion, Robins, Hiawatha, Anamosa, Tiffin, Oxford, Amana, West Branch, Belle Plaine, Hills, West Liberty, Vinton.